How to install your TitleCatpure Instant Quote Widget Tool on your Website Editor?
Installation instructions for the widget on your TitleCapture Website Editor.
1. First login as the website admin. 
2. Then access your Website Editor located in the profile section on the top right of your screen.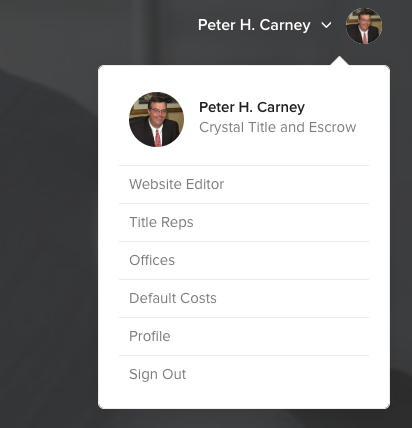 3. Under "Edit My Website" find the "Title Agency App link".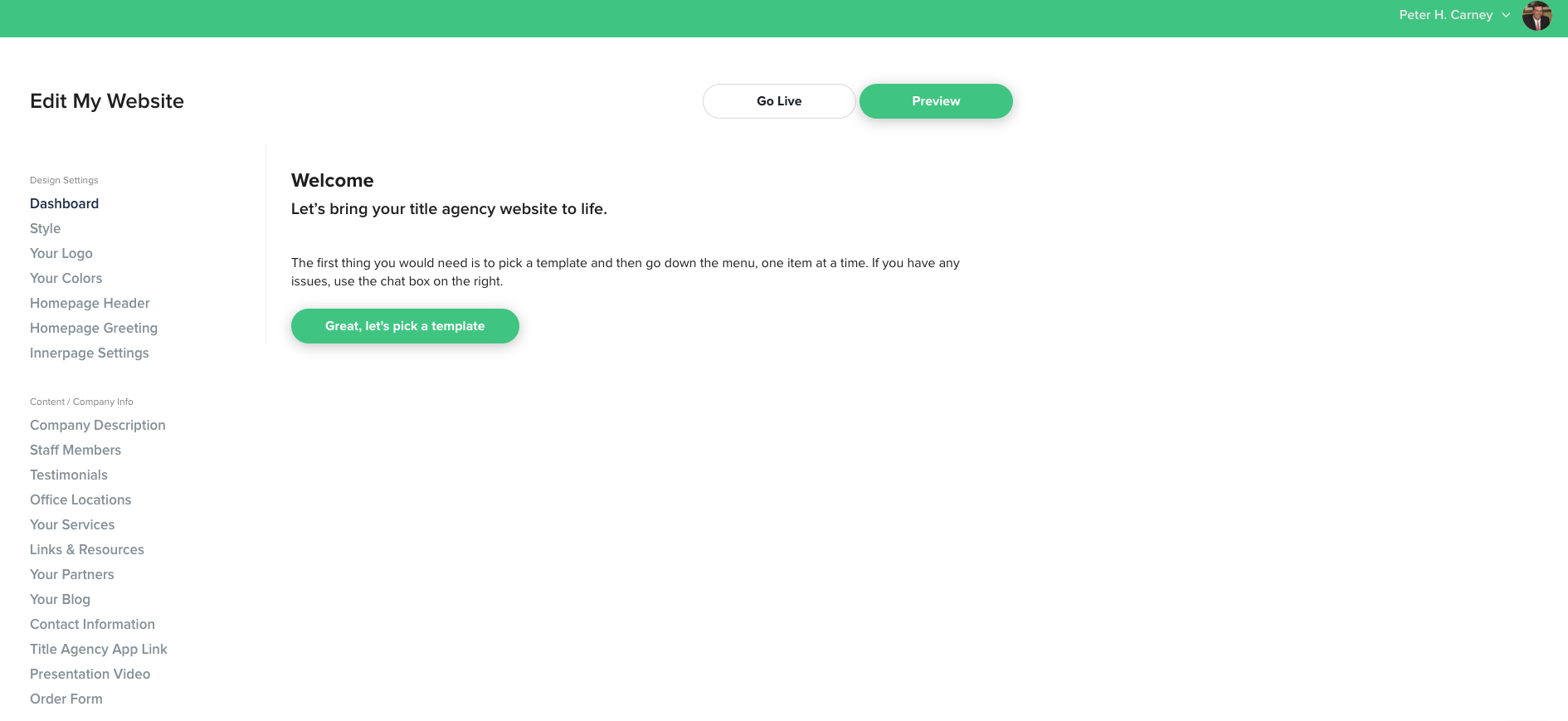 4. You will see this screen.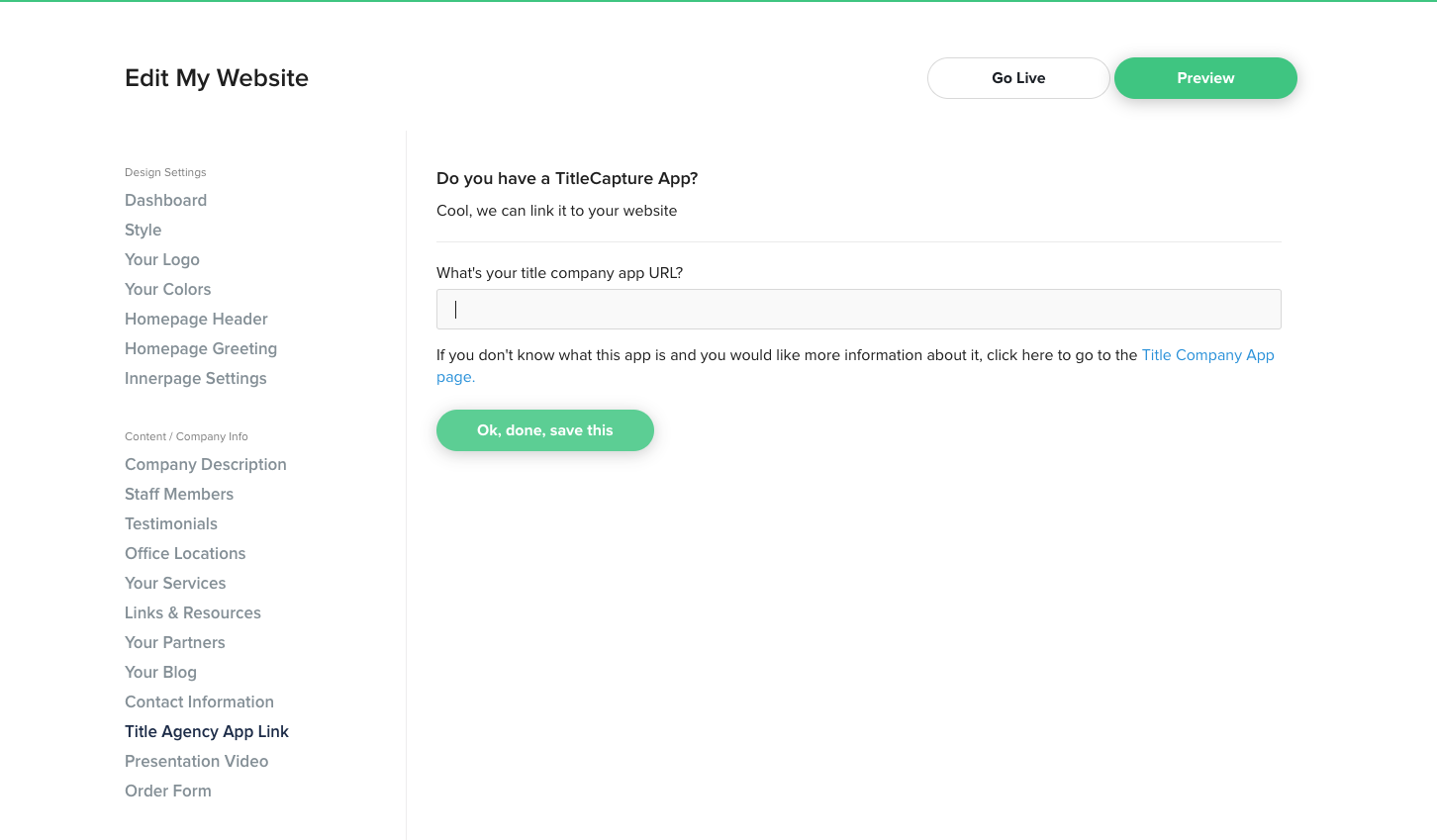 5. Your widget link will follow this format.
i. http://alias.titlequoteapp.com. Take your unique TitleCapture "alias" and insert it in the link. 
ii. For example, If your TitleCapture URL is titlecapture.com/app/30/crystaltitle
iii. Your alias will be what comes after titlecapture.com/app/30/ALIAS. 
iv. Is this case your widget link would be http://crystaltitle.titlequoteapp.com.
6. Take that link and insert it in the "Title Agency App Link" field of your website editor.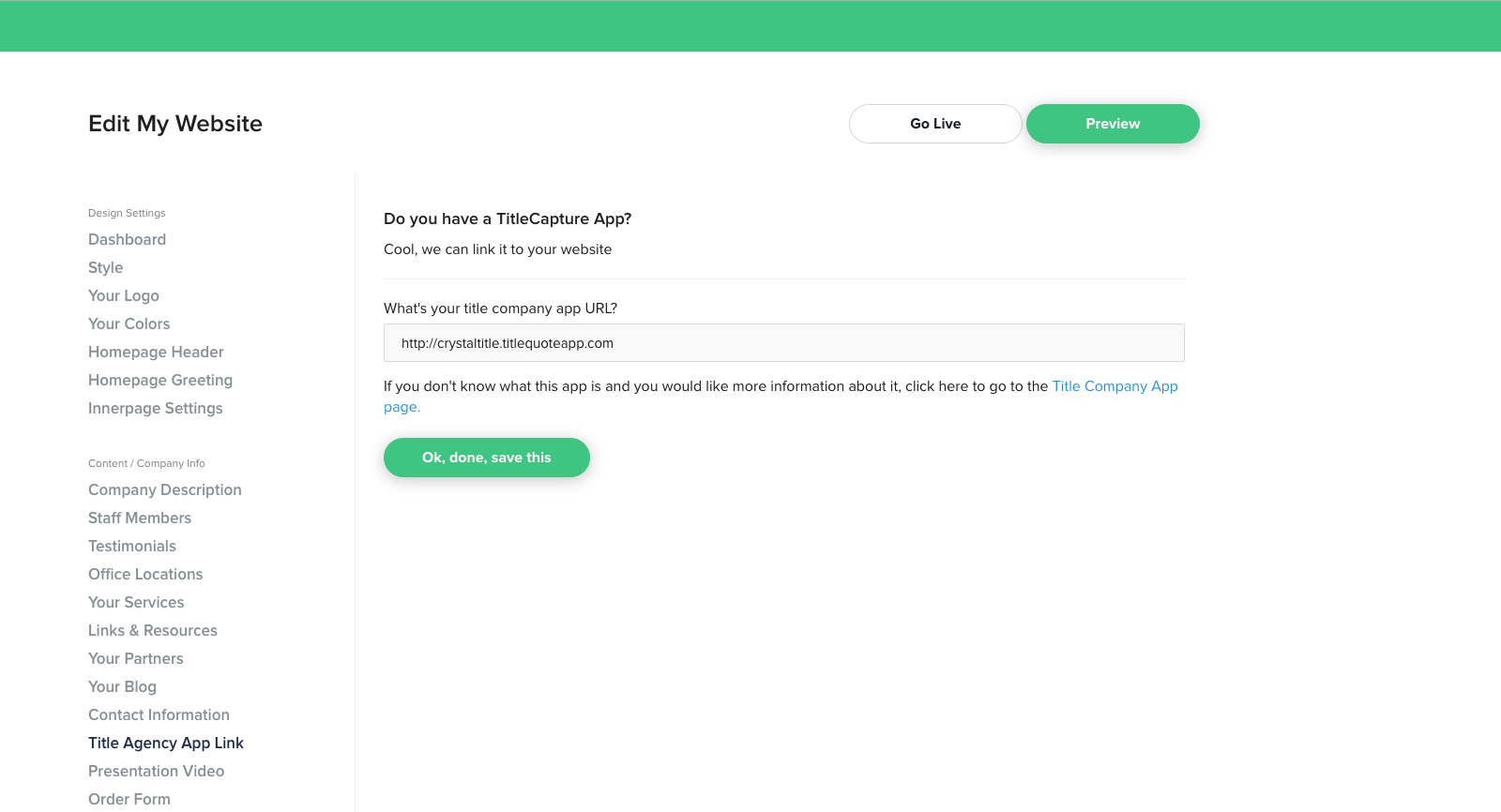 7. The select OK, Done Save this. 
8. To view the widget select "Preview". The widget will appear on the bottom right side of your website page.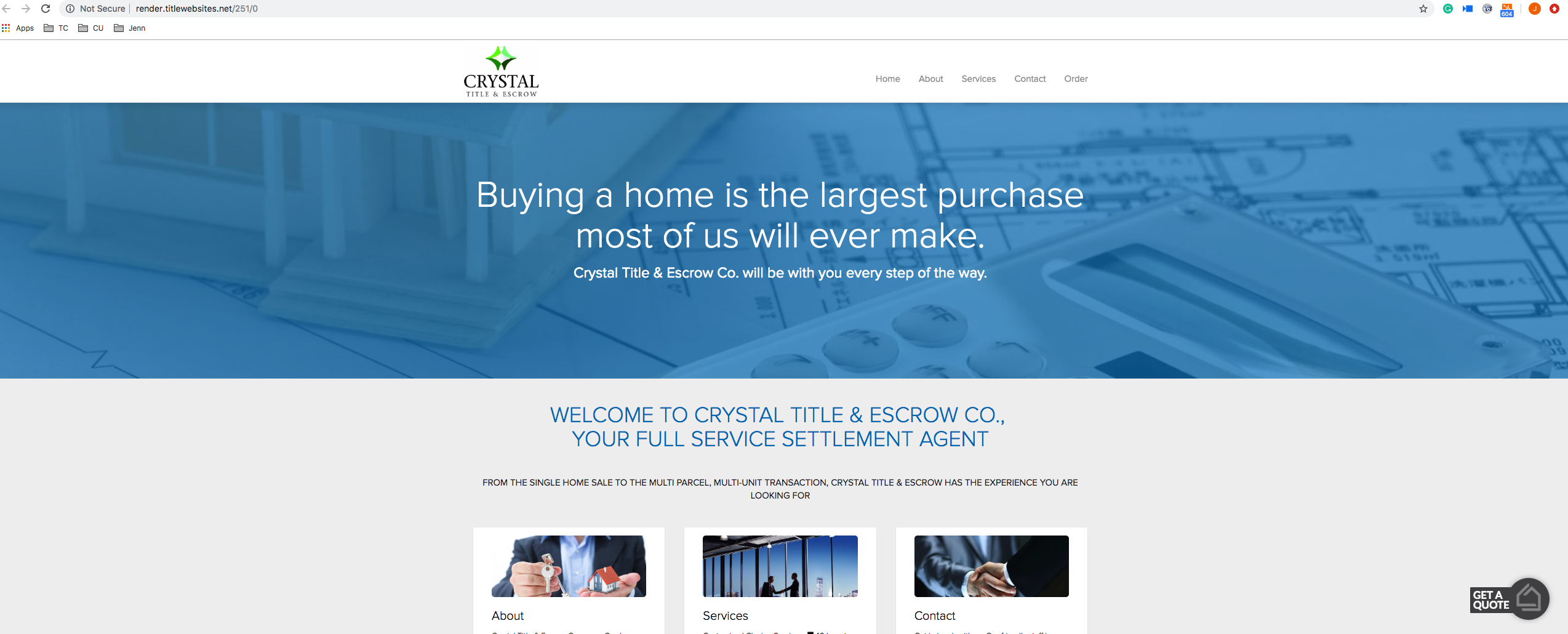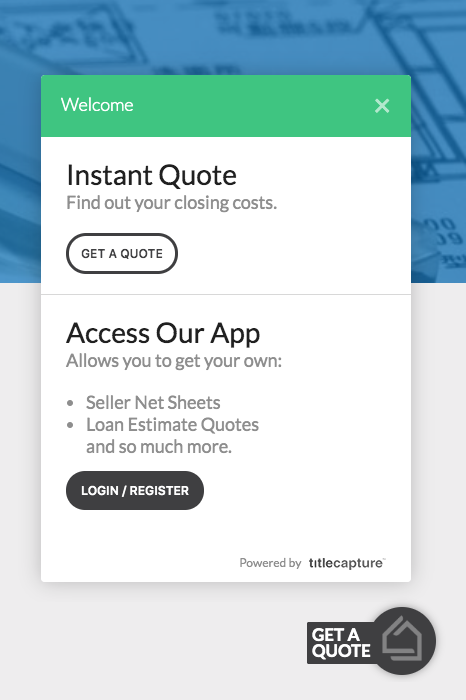 Setup is complete. 
---
---