How to set Big Deal Notifications
How am I notified if one of my clients generates a large quote?
This tool will alert you when one of your clients has generated a quote that meets the parameters you have set. Allowing you to reach out to them and assisting in closing the deal. It's a great tool to build your relationship with your clients.
1. Log in to your app on the sign-in page.
 2. Select the "Contacts" tab on your dashboard,  select Clients.  
You will see this screen and on the top right side of your page, you will see the "Big deals notifications" button. It will be red, this indicates that it is disabled. 
3. Switch it to Enable

4. Click on settings and set your thresholds.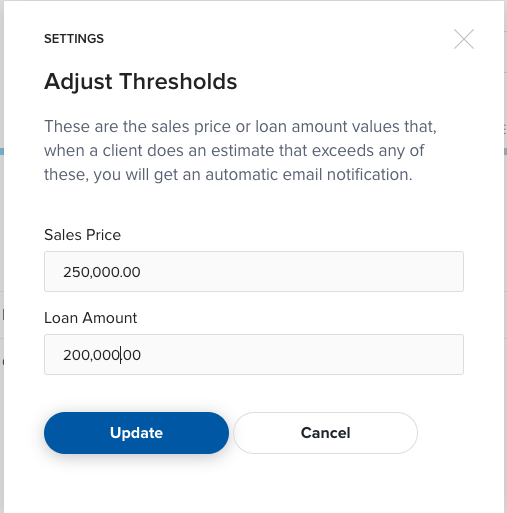 5. Click update. 
6. Test your settings and generate a test quote. You will get an email notification letting you know that here is activity that meets your thresholds. 

Now you are done! 
---
---